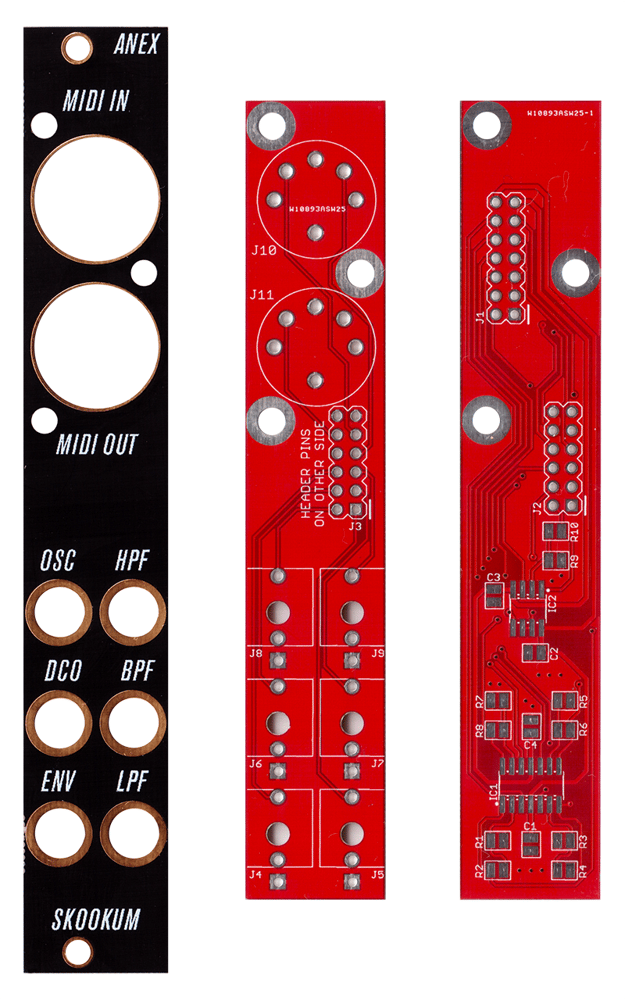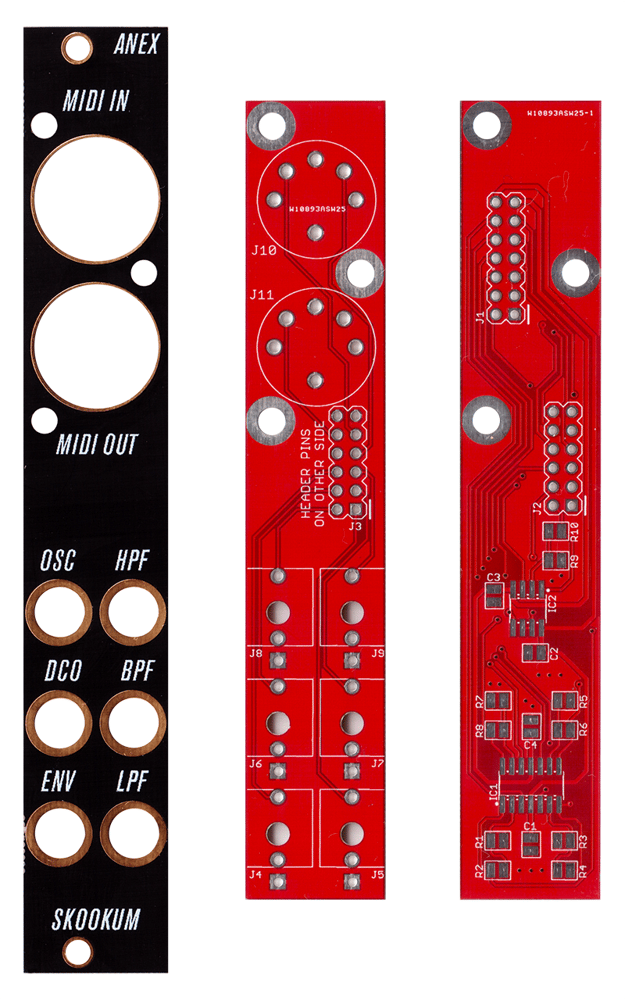 #002 - Anushri expander
$15.00
**NOTE: This batch of panels came with a small error. The mounting holes at the MIDI jacks had a small offset. I have manually corrected them and the discrepancy should not be visible when assembled. To compensate the PCB + Panel set is discounted.**
The ANEX is a 4hp expander module to partner with your eurorack Anushri synth.
It provides additional outputs as well as MIDI in/out.
The panel is a black and gold "PCB" style.
Module depth behind panel: 45mm
For BOM and more info visit www.skookumsynth.com/anex
- MIDI in & out
- OSC, the analog VCO output.
- DCO, digital square oscillator.
- ENV, ADSR envelope.
- HPF, high-pass filter.
- BPF, band-pass filter.
- LPF, low-pass filter.